Commercial Shipping Insurance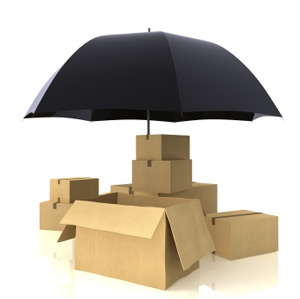 Commercial Shipping Insurance is a great added benefit for your company. Not only does it insure the full value of every item you ship, but commercial shipping insurance also allows you an extra revenue stream when customers add it to their shipments.
Custom Commercial Shipping Insurance Options
InsureShip Provides Cargo Insurance and Cargo Shipping Insurance specifically tailored to the needs of commercial shippers shipping large amounts of cargo via freight, bulk and other methods.
Comprehensive Commercial Shipping Insurance
Normally, Cargo carriers only provide legal liability insurance, not all-risk a href="/shipping-insurance.php">shipping insurance coverage for your entire cargo shipment. InsureShip allows you to provide extra coverage for your shipment with commercial shipping insurance that covers the full value of your shipments and lets you rest easy.
Because large cargo shipments are much more susceptible to damage than smaller shipments (especially when shipped via freight), providing all-risk commercial shipping insurance is crucial, and InsureShip allows you to provide that additional commercial insurance coverage at rates drastically below what you'll pay from cargo carriers. This allows you peace of mind with commercial shipping insurance coverage that goes far beyond carrier liability and legal liability.
This additional commercial shipping insurance option helps to increase your bottom line, as you can offer extended coverage to your customers with each shipment, allowing you an added revenue stream with your commercial shipments.
Commercial Shipping Insurance Benefits with InsureShip
All-Risk, Primary Commercial Shipping Insurance coverage available in the name of your client for Commercial owner's property.
Easy online claims management with the InsureShip Commercial Shipping Insurance Claim Center.
The ability to offer additional Commercial shipping insurance to your clients to increase your bottom line.
Flexible Commercial Insurance rates based on specific commodities, conveyance type, and value.
Commercial Shipping Insurance Coverage available for both Domestic and International Shipments.
You can begin supplementing your bottom line with Commercial shipping insurance and guarantee coverage with additional Commercial insurance when you add InsureShip to your Commercial shipments today.
We provide full Commercial shipping insurance coverage on all your shipments and have many different programs available that allow for a zero deductible
Contact us Today to Learn More About our Commercial Shipping Insurance Options