eBay Shipping Insurance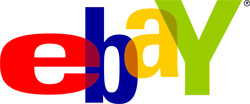 InsureShip now provides eBay Shipping Insurance services for merchants selling and shipping products on eBay. Our eBay Shipping Insurance system integrates directly with your eBay Auction allowing both parties to be assured their eBay shipment is covered by InsureShip Shipping Insurance.
eBay Shipping Insurance Offers Extra Security
Now you can offer your customers extra security when they order from your eBay listings. They'll feel more secure ordering from your eBay listings knowing their full purchase price is guaranteed through our eBay Shipping Insurance.
Insureship allows both parties to feel confident knowing their shipment is insured with our eBay Shipping Insurance.
eBay Shipping Insurance Customized to Meet Your Needs
Whether you are selling a few vaulables on eBay or are a Powerseller with thousands of listing and hundreds of multiple commercial shipments every day, we have a shipping insurance option and price structure to meet your needs. We work closely with eBay sellers of all shapes and sizes, helping them to insure their shipments and increase their bottom line no matter how high their eBay shipping volume.
eBay Shipping Insurance Benefits for Sellers
InshureShip integrates directly with your eBay Listings allowing you to easily insure your eBay shipments with shipping insurance.
All eBay shipment insured for your full selling price plus shipping costs.
eBay Shipping Insurance Claims handled quickly and hassle-free. eBay Sellers can easily file a claim via fax, e-mail or online at the InsureShip eBay Shipping Insurance Claim Center.
Display InsureShip logo images on your eBay listings to instill confidence in your buyers and increase conversions and eBay sales.
Insure both domestic and international shipments from eBay.
Allows you to ship with all eBay shipping providers while saving 90% off their shipping insurance rates.
eBay Shipping Insurance Benefits for Buyers
Buyers feel confident buying on eBay when their shipment is guaranteed with shipping insurance.
The purchase price and shipping price is fully guaranteed with InsureShip eBay Shipping Insurance.
Being a bonded InsureShip merchant on eBay increases buyer confidence and conversions.
You can begin increasing your eBay sales today when you add InsureShip shipping insurance to your eBay listings. Our team is standing by to assist you with a quick and simple integration process that will seamlessly add our eBay Shipping Insurance option to your listings, guaranteeing the purchase prices and helping increase buyer confidence.
Click Here to Learn More About our eBay Shipping Insurance Options