Export Insurance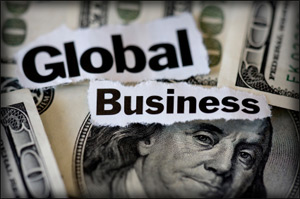 Export Insurance from InsureShip gives allows you to fully guarantee the value of your shipments when you ship out of the country and overseas. We offer comprehensive full value international shipping insurance on exports for shipments for all types of shippers from individuals to large companies shipping thousands of products a day. We provide export insurance with all major international shipping carriers.
Custom Export Shipping Insurance Options
Whether you are a large company shipping thousands of packages internationally on a daily basis and need export insurance for the entire shipment, or an individual who just wants to make sure their international shipment arrives intact, we have an export insurance option to meet your needs.
Our export insurance options surpass those of standard carrier shipping insurance as we offer full value export insurance at drastically reduced rates. Because you're buying direct from Insureship, we can offer International Shipping Insurance rates that beat those of the major carriers and dedicated customer service representatives that handle your Export Shipping Insurance claims.
Export Insurance with Insureship gives you peace of mind that your international shipments are guaranteed to their full value with rates and service that are second-to-none.
Export Insurance Benefits with InsureShip
All-Risk, Primary Export Insurance coverage available for international shipments worldwide.
Easy online claims management with the InsureShip Export Insurance Claim Center.
The ability to offer additional Export insurance to your clients to increase your bottom line.
Flexible International Insurance rates based on specific commodities, conveyance type, and value.
Export Insurance available for all major carriers worldwide.

Make sure the value of your next international shipment is fully guaranteed. Start adding InsureShip Export Insurance to your shipments and you'll add security in knowing the fully value of your shipments outside the country are fully insured.
We provide full Export insurance coverage on all your international shipments and have many different programs available that allow for a zero deductible.
Contact us Today to Learn More About our Export Insurance Options