Logistics Insurance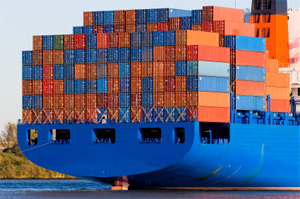 Logistics insurance from InsureShip is available to suit the logistics insurance needs of a variety of clients. We offer policies for commodities and cargo insurance from the nation's top insurance providers to ensure that our clients get the logistics insurance coverage required to guarantee the value of their shipments.

Insureship is a licensed logistics insurance broker. Our logistics insurance covers cargo and commodities insurance policies to protect your shipment in transit. We offer logistics insurance coverage for local, domestic U.S. and international shipments including shipments that travel by air, ocean, rail and with all major carriers. We provide logistics insurance for all major carriers, all methods, all over the world.

We offer all risk coverage policies that protect your shipment for loss and damage to total loss policies that insure your shipment in the event of a catastrophic loss. The choices allow you to determine the best logistics insurance policy to suit your insurance and budget needs.

Logistics Shipping Insurance Benefits with InsureShip
All-Risk, Primary Logistics Shipping Insurance coverage available for all major carriers worldwide.
Easy online claims management with the nsureShip Logistics Shipping Insurance Claim Center.
Dedicated customer service for your logistics insurance account.
Flexible Logistics Insurance rates based on specific commodities, conveyance type, and value.
Logistics Shipping Insurance Coverage available for both Domestic and International Shipments.
Our mission is to provide the most convenient and informative logistics insurance for businesses and corporations worldwide. We allow clients to purchase logistics insurance policies based on knowledge and understanding with the greatest of ease directly from our website.