Marine Shipping Insurance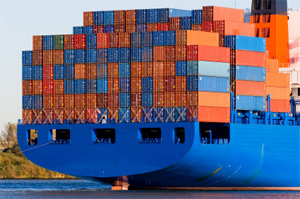 Marine Shipping Insurance is one of the earliest forms of Shipping Insurance and one of the most crucial. A lot can happen when you ship products with marine shipments: accidents, water damage and other just normal wear and tear from a long trip can leave items damaged. With our Marine Shipping Insurance options, you can cover the full value of all your shipments, and insure that any damage to your Marine Shipments won't hurt your bottom line.
Custom Marine Shipping Insurance Options

InsureShip offers Marine Shipping Insurance options for all types of clients. Whether you use Marine Shipping one time a year, or use it to every day to ship thousands of items, we have a Marine Shipping Insurance option customized to suit your needs.

We offer marine shipping insurance rates far below what you'll find when you purchase directly from the carrier. And because we are exclusively a shipping insurance company we have dedicated representatives online to handle your marine shipping insurance claim and make sure you're always covered.

Marine Shipping Insurance Benefits with InsureShip
All-Risk, Primary Marine Shipping Insurance coverage available in the name of your client for Marine owner's property.
Easy online claims management with the InsureShip Marine Shipping Insurance Claim Center.
The ability to offer additional Marine shipping insurance to your clients to increase your bottom line.
Flexible Marine Insurance rates based on specific commodities, conveyance type, and value.
Marine Shipping Insurance Coverage available for both Domestic and International Shipments.
You can begin guaranteeing your shipments and rest easy Marine shipping insurance when you add InsureShip to your Marine shipments today.
We provide full Marine shipping insurance coverage on all your shipments and have many different programs available that allow for a zero deductible
Contact us Today to Learn More About our Marine Shipping Insurance Options
Contact Us - Mon thru Fri, 9-5 pst

Licensed by the CA DOI #0G55434
The InsureShip™ name and logo are trademarks of Online Shipping Insurance Services, Inc.
Copyright 2014 - 2023
www.insureship.com
, Online Shipping Insurance Services, Inc.