Shipment Insurance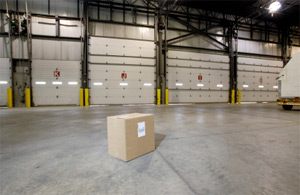 Insuring your shipments with Shipment insurance from InsureShip allows you to protect the full value of your shipments with insurance from fully-bonded shipping insurance company. We are one of the few companies that can offer this unique focus on shipment insurance, and work hard to ensure our clients' shipments and claims are attended to with the utmost focus and care.

Shipment Insurance with InsureShip is much different than insuring your shipment directly with your carrier. Because we are a dedicated shipping insurance company, we can insure your shipments at rates much lower than you'll find with the major carriers and can offer customer service dedicated solely to insurance claims on your shipment.
Shipment Insurance to Meet Your Needs

Whether you need to purchase insurance for one shipment occasionally, or are a company that needs to insure thousands of shipments every day, we have a shipment insurance solution to meet your needs. Our shipment insurance options are fully customizable with plans for shippers of all shapes and sizes, each who receive the full attention of our shipment insurance claims reps.

In addition to offering insurance on your shipments, for large companies, our shipment insurance options also provide an increase in your bottom line in addition to a guarantee in value. When you offer your customers shipment insurance, you're adding an extra value to each sale. Because InsureShip's shipment insurance rates are so competitive, you can make dollars in additional profit off of each shipment you make. What's even better is that the security customers feel when they see an item is guaranteed with shipment insurance ultimately increases your conversions. Shipment insurance gives you a twofold increase in your revenue.

Shipment Insurance Benefits with InsureShip

Whether you are one of these companies that needs shipping insurance on thousands of shipments a day, or just an individual looking to purchase shipping insurance on a valuable one-time shipment. InsureShip has a custom shipment insurance option to fit your needs.

Contact Us - Mon thru Fri, 9-5 pst

Licensed by the CA DOI #0G55434
The InsureShip™ name and logo are trademarks of Online Shipping Insurance Services, Inc.
Copyright 2014 - 2021
www.insureship.com
, Online Shipping Insurance Services, Inc.